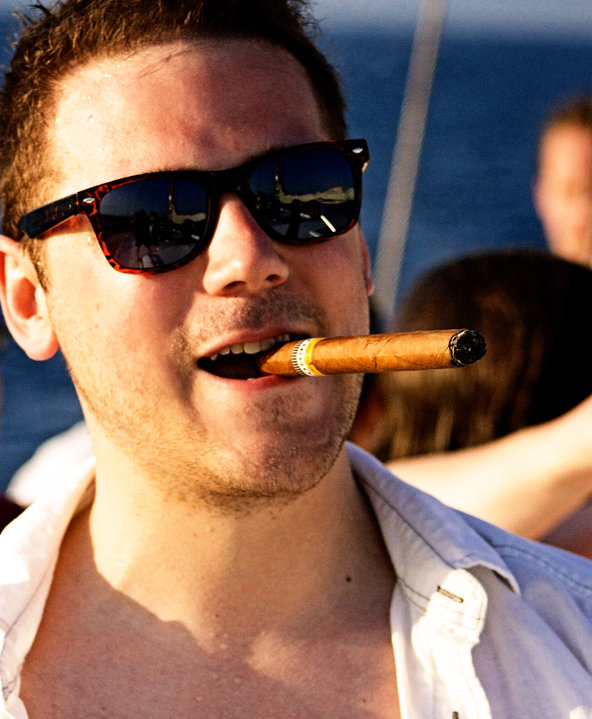 "Smart." – Michael Barone, Washington Examiner
"Perceptive." – Andrew Malcolm, Los Angeles Times
"Ben always has something interesting to say. He's on my regular click-list." – Rob Long, National Review
"That person." – Robert Gibbs, The White House
Benjamin Domenech is a research fellow for The Heartland Institute and managing editor of Health Care News. He is also editor in chief of The City, an academic journal on politics and culture. He edits and writes a popular daily email newsletter, The Transom, which aggregates news and notes from around the web. He also co-hosts a daily center-right podcast, the Sam Adams award-winning Coffee & Markets.
Domenech previously served as speechwriter to U.S. Health and Human Services Secretary Tommy Thompson, and as chief speechwriter for U.S. Senator John Cornyn of Texas. He interned for the White House speechwriting office under George W. Bush. An editor of multiple New York Times bestsellers, Domenech co-founded Redstate, a prominent site described by National Journal as the most widely-read conservative blog on Capitol Hill.
A widely published writer for print and online publications, Domenech's writing and columns have been published in Investor's Business Daily, The Washington Post, The Washington Examiner, The Washington Times, The Hill, The Chicago Sun-Times, The Dallas Morning News, The Oregonian, The Richmond Times-Dispatch, The Orange County Register, The Pittsburgh Tribune-Review, The Tampa Tribune, Human Events, The Daily Caller, National Review Online, Crosswalk, Boundless, CBS News, Yahoo News, RealClearPolitics, Ricochet and more.
Domenech has been working and writing on entitlement reform since 1998, when he was appointed by President Bill Clinton as a delegate to the White House commission on Social Security and retirement savings. In 2009 he was selected as a journalism fellow by the Peter Jennings Project for Journalists and the Constitution.
He lives with his wife in Virginia.