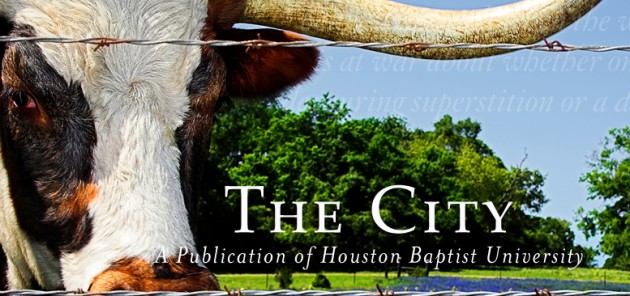 The City is a unique academic journal written for the layperson. It features leading voices in Christian academia and elsewhere on the critical issues of the times.
Past issues have featured essays and interviews with Victor Davis Hanson, Arthur Brooks, Wilfred McClay, Peter Lawler, Joseph Knippenberg, Louis Markos, Hunter Baker, Matthew Lee Anderson, Ryan T. Anderson, John Mark Reynolds and others. The City's board of advisors includes Adam Bellow, Paul Bonicelli, Joseph Bottum, Francis Beckwith and others.
A publication of Houston Baptist University under the leadership of HBU President Robert Sloan, the late Father Neuhaus called The City "an evangelical First Things," and it received plaudits on design and substance from the Wall Street Journal. It is read by thousands of readers in Texas and around the world.